Thursday, 30 March 2023

The new outdoor-living season is just around the corner, and you'll find lots of inspiration at Kaemingk! As a supplier of garden furniture, solar lighting, pottery and much, much more, we have plenty to offer. Our collection featuring more than 1,600 items is available as from 19 April; if you make an appointment with our account managers, you can watch a preview now.
Are you looking for that luxury holiday feeling? In that case, create your own bohemian paradise with our garden furniture and accessories. Or perhaps you prefer a camping theme? We have a range of outdoor items that go perfectly. Even a small garden has lots of potential: if you use the available space in clever ways, you will have full enjoyment of your garden.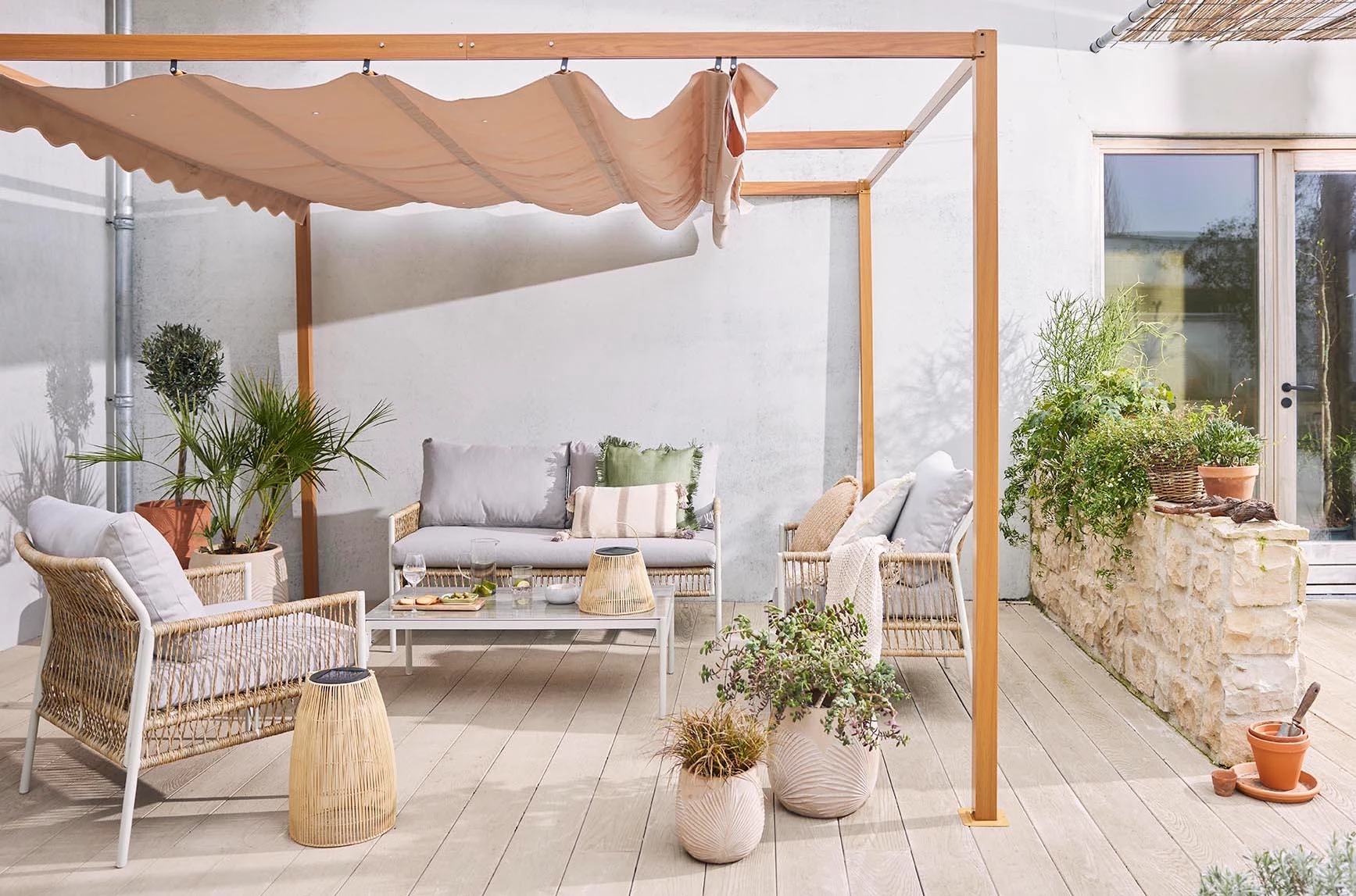 Your supplier of sustainable garden furniture

Our garden furniture collection includes comfortable lounge sets, tables, chairs and sofas in matching series. We have extended our range of our sunshade products with things like a new pergola and a sunshade canvas with solar lighting.
A large number of items in this collection is made from FSC-certified wood, recycled wicker and plastic. As a supplier, we work with our partners to find sustainable materials that also have that trendy look and feel for sustainable enjoyment in every sense of the word.
Energy from the sun

Solar products can be a sustainable solution for any garden. They are quick to instal and don't require electricity. A large part of our solar lighting collection has replaceable batteries; in fact, the Premium lighting range even has replaceable solar panels.
This range features 535 items – in other words, it's a broad collection of pendant light, garden stakes, lanterns, candles and decorative wall lighting. Our new solar candles create even more ambience outside and our Premium solar lighting is not only beautiful, it is practical too, thanks to its higher light output.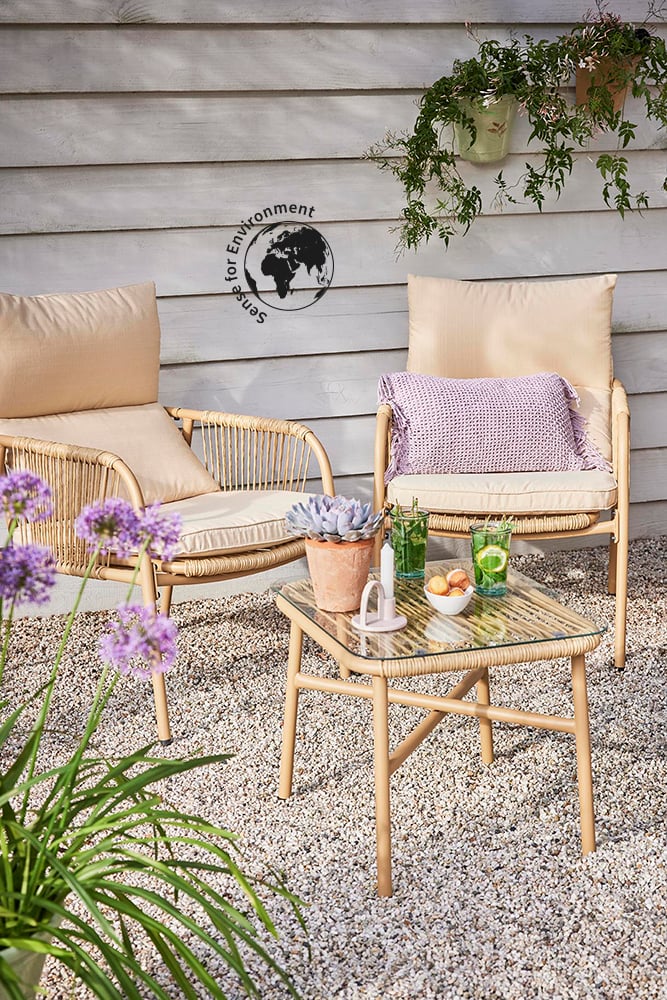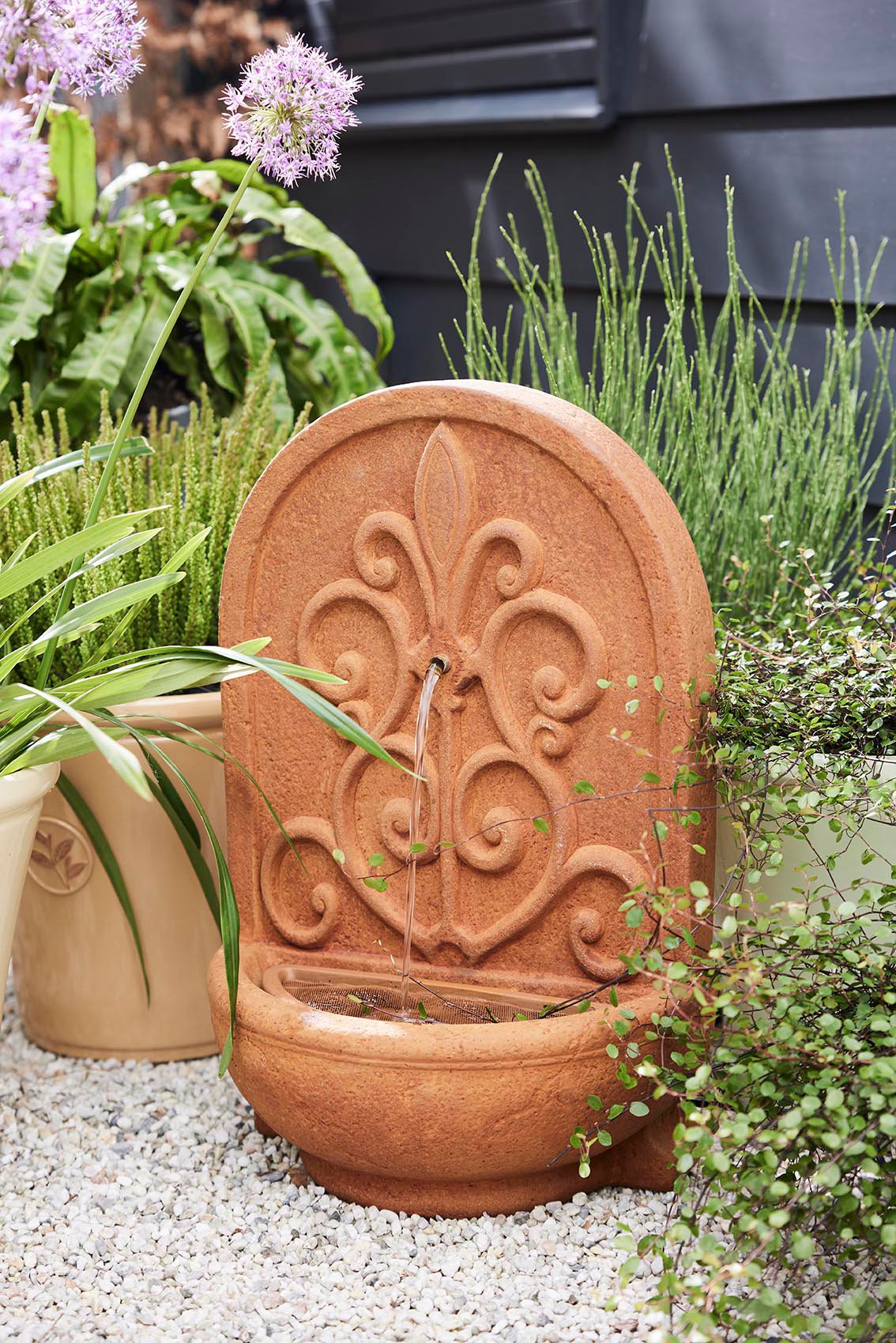 Solutions for small gardens




Pale colours, rounded shapes and wall decorations take up less space, so you can enjoy your small garden to the full. We have extended our range of small sofa sets; as a supplier of garden furniture, we have added lots of recycled products to this range too.
Even a fountain can fit perfectly into a small garden: our new, multifunctional fountain can be hung on a wall or placed upright on the ground. Another newcomer is our solar fountain in a planter: turn your planter into a fountain in next to no time!
We have lots more new items to show you. You can make an appointment for a preview now, or make an appointment to visit our showroom or our digital showroom as from 19 April.